Nick Francis, Friday 25th Oct 2019
WHILE it can be a wonderful force for good, the internet has a lot of blood on its hands.
The list of things which have changed irreversibly since the advent of broadband and smart phones is almost endless. We don't want to get too misty-eyed here, but in many ways, pre-internet was a simpler time. Phone numbers were stored on a Rolodex (wonder what those guys make these days), crafting a mix tape was a labour of love, rather than a few clicks of a mouse on Spotify, and anyone under the age of 30 has been robbed of knowing the queasy, giddy excitement of a blind date. No swiping right back in the day, kids.
One industry which has been altered more than most by the World Wide Web, though, is print media. Only ten years ago, newspapers would sell millions of copies a day. Today, quality publications like The Guardian are lucky to shift 130,000. Even the red-top behemoth that is The Sun is bleeding readers, now down to a circulation of 1.2 million, when in 1997 it sold almost 4 million.
When it comes to magazines it is, in the main, a similar story: swelling online readerships and fewer cover sales. Just last month Marie Claire announced it is scrapping the print edition and will exist solely online.
But when you consider specialist, niche interest publications, including automotive magazines, things look a lot rosier. While the wider industry watches its readership migrate from magazine to website, in the last 12 months the automotive print market has actually expanded, with the arrival of two print-only publications: The Road Rat and Magneto.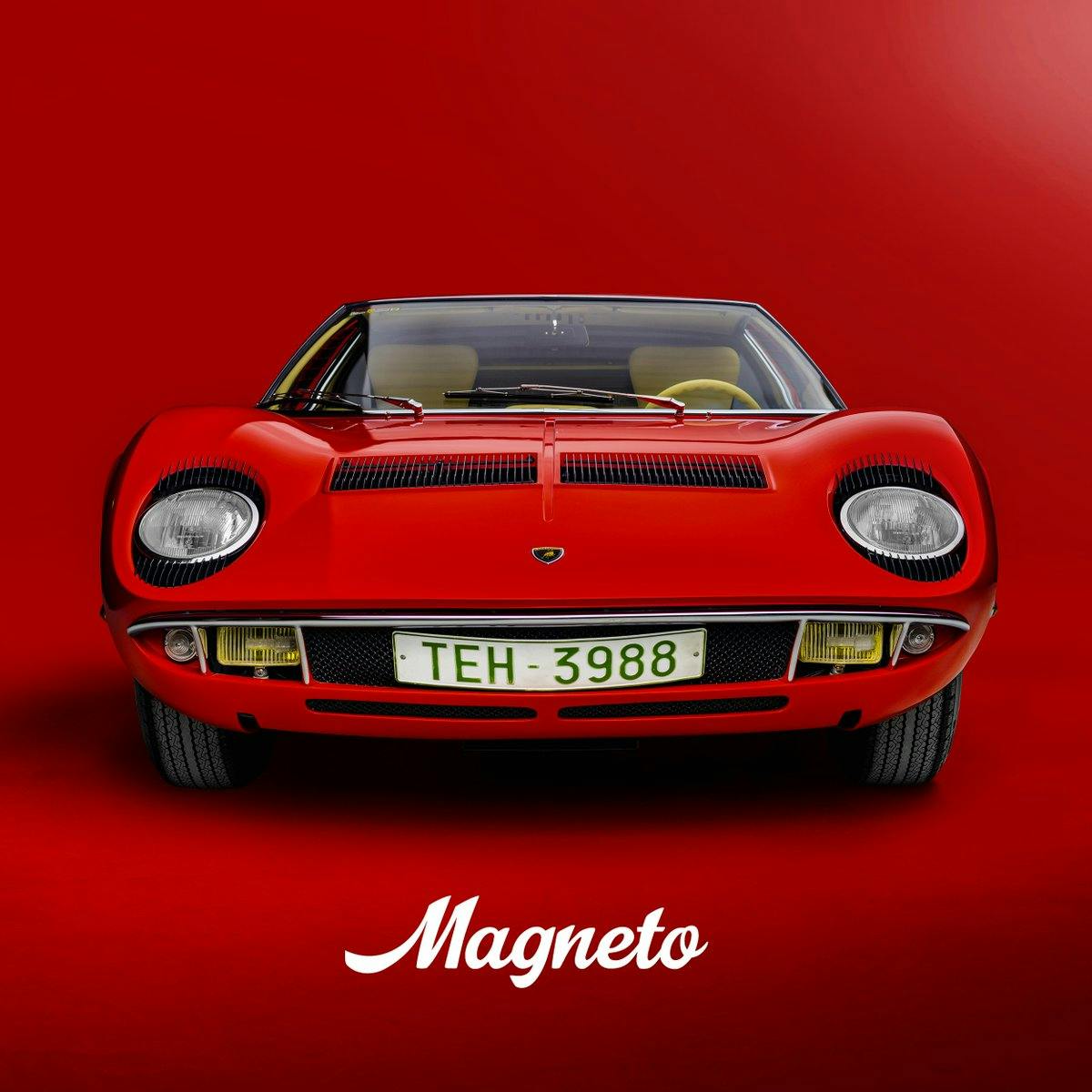 Magneto Magazine
Like the legendary Ramp in Germany, these magazines are characterised by exquisite attention to detail and a devotion to achieving a glossy, high quality look and feel. Each addition is more a collector's item with the power to brighten any bookcase or coffee table, than something to be inhaled over a single weekend, before being tossed into the recycling bin with the pizza delivery literature.
As The Road Rat's own website – which acts as a shop window and purchase point for the print edition, and nothing more – says: "Weighing in at over 1kg/2.2lbs The Road Rat is more book than magazine; a timeless, collectable compendium of the greatest stories from the past, the present and future of motor cars whether on road or track."
Both Magneto and The Road Rat go to press only four times a year, and both are on their third issue. This limited-run, subscription-based business model is what affords such stellar production values. Traditional magazines jostle on newsstands, persuading floating-voter readers to pick them up by using busy cover shoots and seductive headlines. Delivered straight to the customer's door, magazines like Magneto and The Road Rat are unencumbered by the need to shout loudest, and are free to treat the front cover as a canvas on which to paint automotive art.
This trend isn't unique to car magazines, either. In an interview with Adweek, former New York Magazine editor-in-chief, Adam Moss, said: "This present business environment is hugely liberating because you can just make the best cover you can".
Also key to the success of magazines like Magneto and The Road Rat – plus longer standing publications which also employ the print-only model, such as Octane and Private Motor Club – is the passion of the people behind them.
Few people in the automotive industry don't know who David Lillywhite and Geoff Love are. The founders of Magneto have, between them, decades of experience in publishing, and in particular, automotive publishing. In fact, Geoff launched the aforementioned Octane in 2003, and David was editor.
Each edition of Magneto is sent out to 10,000 car lovers and collectors, enthusiasts with whom David and Geoff have forged connections and friendships during their time in the car world.
Not only does each customer receive a 178-page tome every bit as collectable as the cars in their garages, their personal connection to the owners means they feel as if they are having a conversation with the magazine itself, and that they are members of an exclusive and prestige network.
You can't get that with a website. And in terms of 'engagement' with the audience, even the biggest of social media influencers would be envious.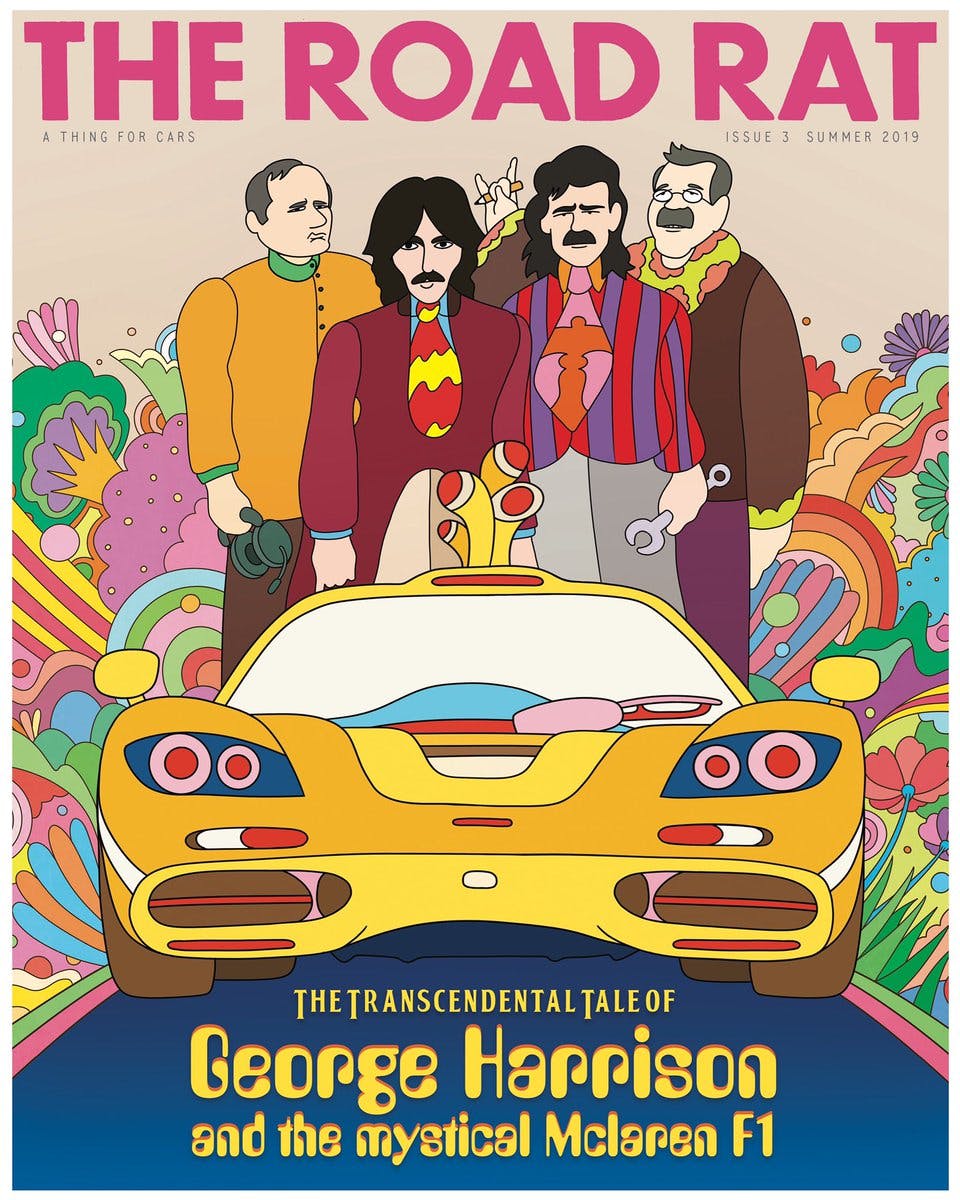 The Road Rat Magazine
The Road Rat is produced with the same love for all things automotive but is also refreshingly brazen about its mission to re-connect readers to a physical, tactile reading experience.
To quote its website again: "The Road Rat believes in the glory of magazines; lush, beautiful, valuable, collectable and exquisitely crafted magazines."
The magazine was founded by respected automotive editors Mikey Harvey and Jason Barlow, along with Guy Berryman – known to millions as the bass player from Coldplay. When you consider Guy is absolutely car mad (he owns a Bugatti Veyron) but also passionate about the more artistic things in life, The Road Rat makes total sense.
It's a marriage of both cars and the arts. In fact, the latest issue features a McLaren F1 and George Harrison on the cover, drawn in the iconic Beatles' Yellow Submarine album artwork.
Have we reached peak-internet? Are we now seeing a backlash to living every facet of life online? It seems so. A quick stroll through London's uber-trendy Soho district, home to Imprimatur's London office, is all it takes to witness the resurgence in vinyl records and record shops.
In our opinion, there's more than enough room for both print and online media to live side by side for the rest of time. We have to accept that newsprint is redundant – why wait until the next day to learn something which is a click of a button away? But for specialist media, print will always be the choice of its heartland readership.
Nothing beats opening a crisp edition of AutoCar or Evo, sinking into a seat at home or on a train and catching up with your favourite writers. And not a pop-up advert in sight.